Top 10 Home Decor Trends for 2017
If you're looking for the hottest trends in home decor for 2017, we've got you covered. From rich blues and cool marble to mixed patterns and sultry velvet, we're bringing you the latest and greatest trends to try at home. Whether you're looking for a total refresh with sleek Scandinavian design, or want to punch up your style with bold graphic prints, we've got design inspiration to help you reinvent your living space in 2017.
1. Navy and Dark Blues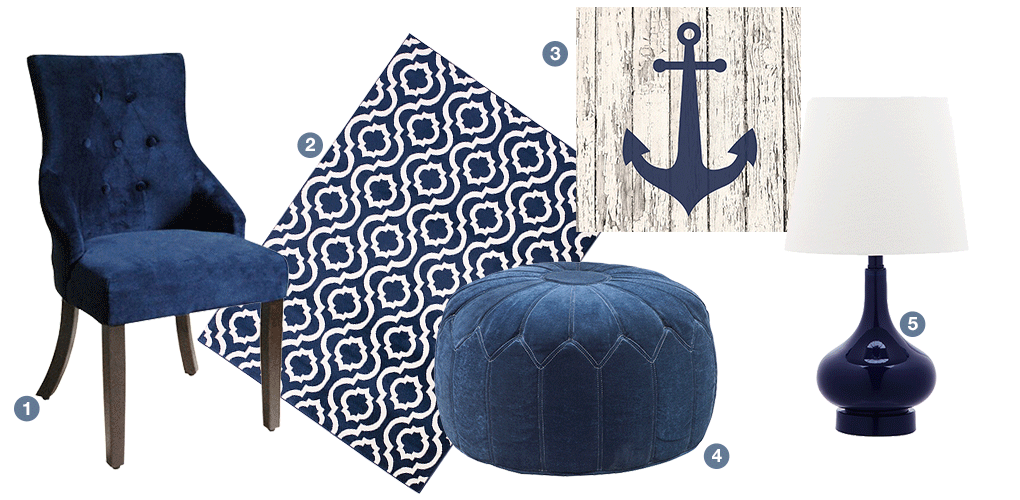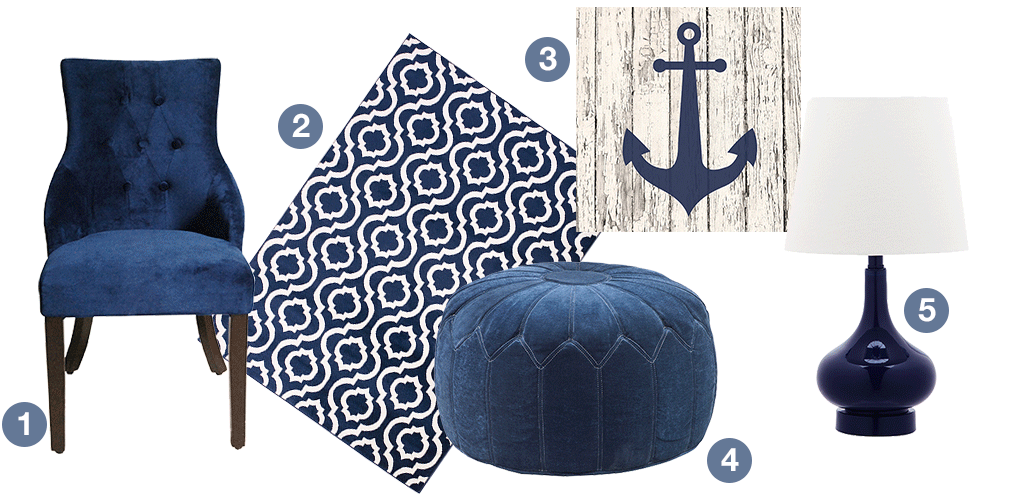 Dark, rich shades of blue such as navy, indigo, and cobalt are very popular in homes for 2017. Blue's versatility is a complement to many decorating styles, including Coastal, Glam, and Traditional. Whether you want to go bold with an all-blue color palette or create a focal point with a navy sofa or cobalt lamp, dark blue will add timeless style to your home for years to come.
2. Marble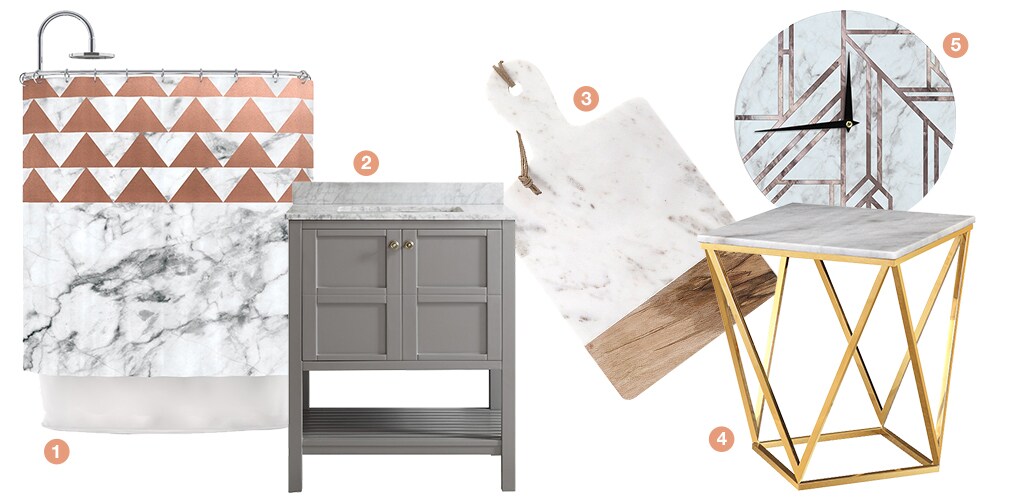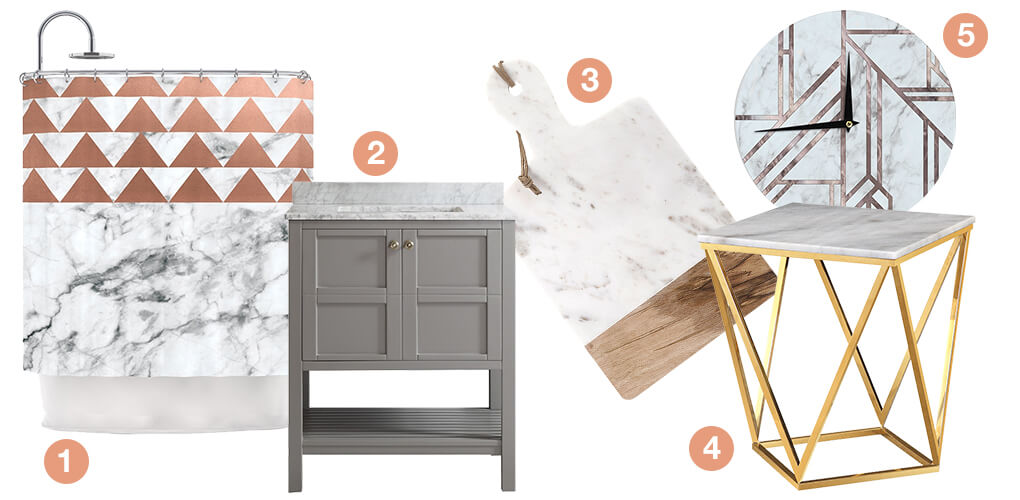 The cool, collected look of marble strikes a balance between minimalist and luxurious. This upscale element is beautiful in raw form, but designers are now using its clean and gentle pattern for accessories like throw pillows, bedspreads, and wallpaper. Marble's neutral nature and grey, veiny swirls make it a versatile textile in any home. Make an eye-catching statement with a marble café table and countertops, or create subtle accents with marble planters, coasters, and fabric prints.
3. Graphic Prints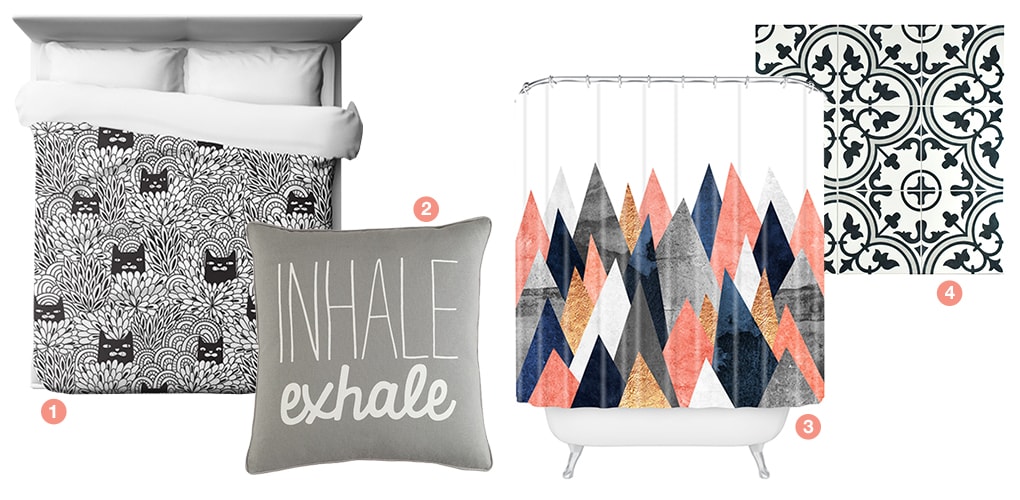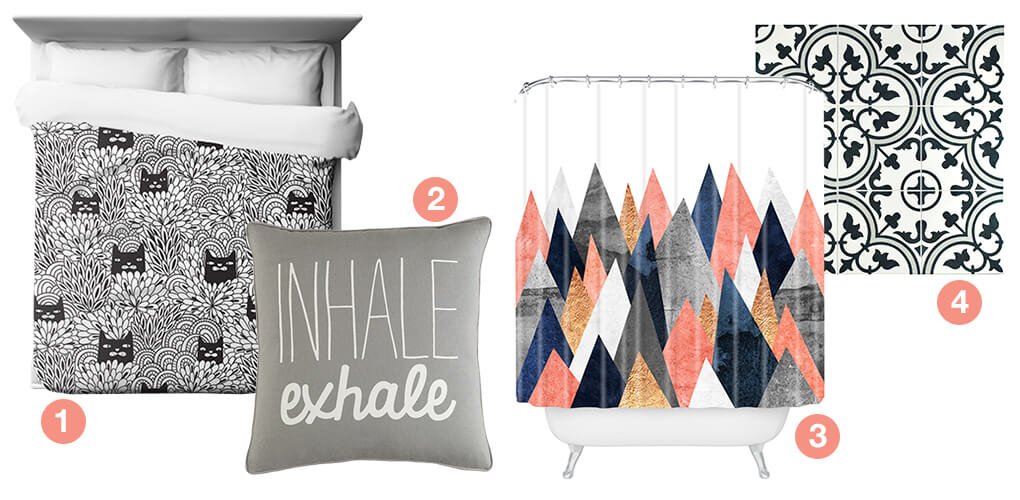 Go bold this year by incorporating graphic prints into your home. A great way to marry graphic prints with your current home design is through patterned ceramic floor tiles, graphic wallpaper, or showy printed throw pillows. Don't be afraid to take your home decor style up a notch with this popular 2017 home trend.
4. Velvet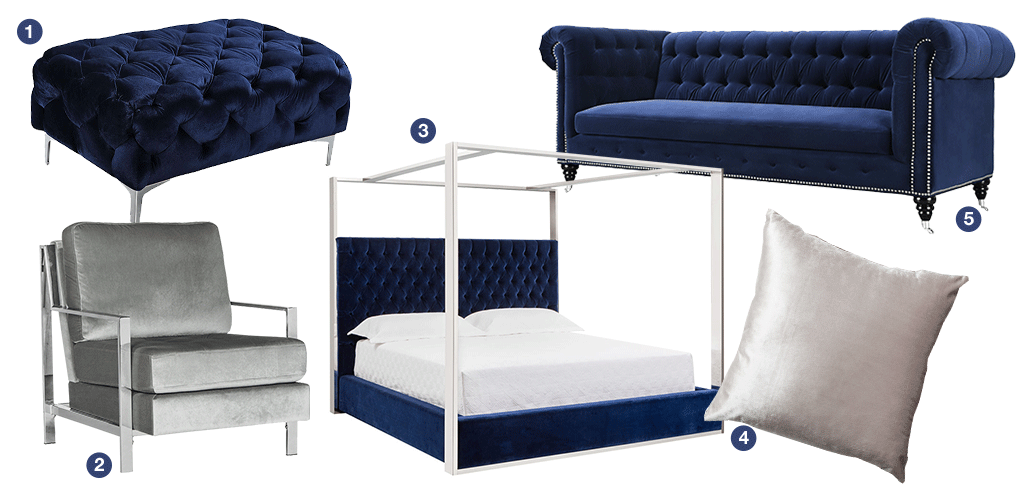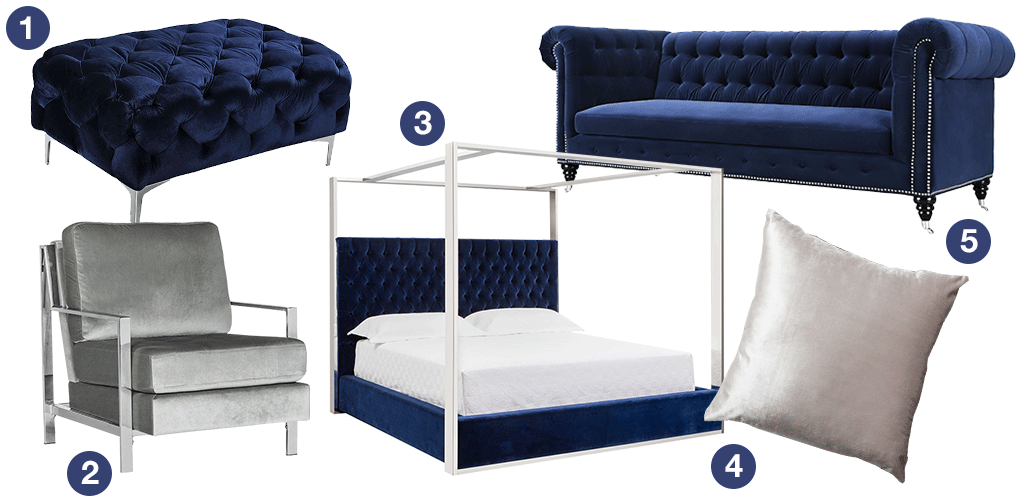 Velvet is the texture of the year in 2017. From velvet-tufted sofas to lavish chair cushions, don't be afraid to embrace this luxe textile. Sparsely layer velvet accents using throw pillows and ottomans to break up the texture in your space, or go full-blown glam with a velvet-draped boudoir from headboard to window treatments.
5. Greenery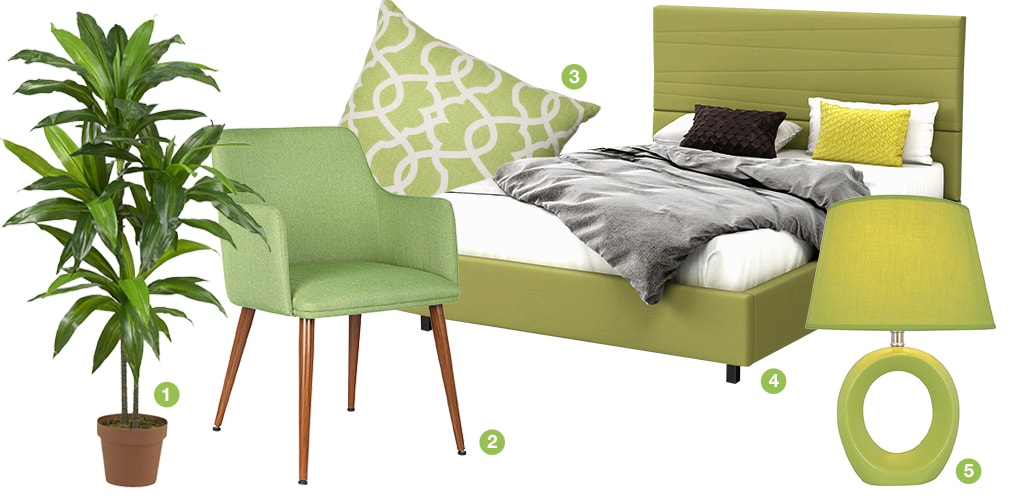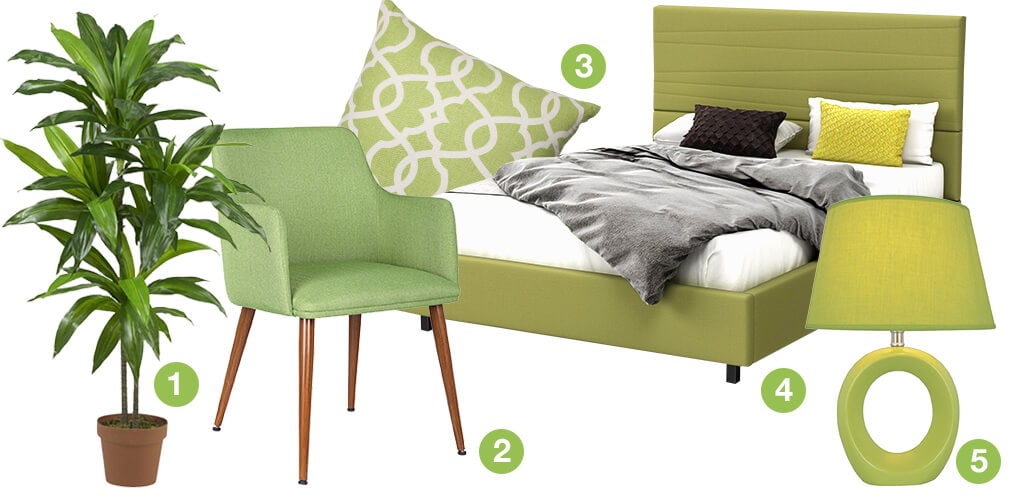 Keep your home on-trend with Pantone's 2017 color of the year— Greenery. Greenery is a bright shade of yellow-green representing the first day of spring. Breathe new life into your home with pops of this verdant shade throughout your decor. From throw pillows to accent chairs, this vibrant color will bring nature indoors.
6. Scandinavian Design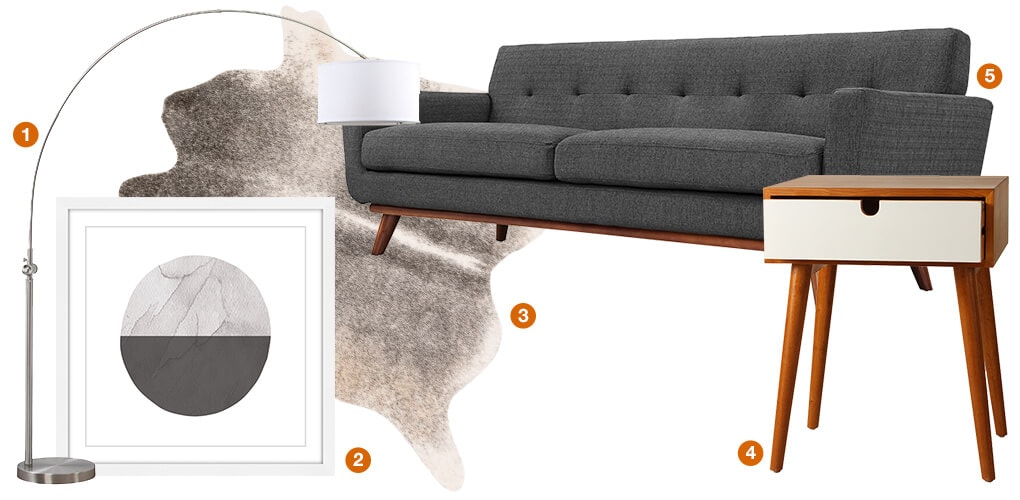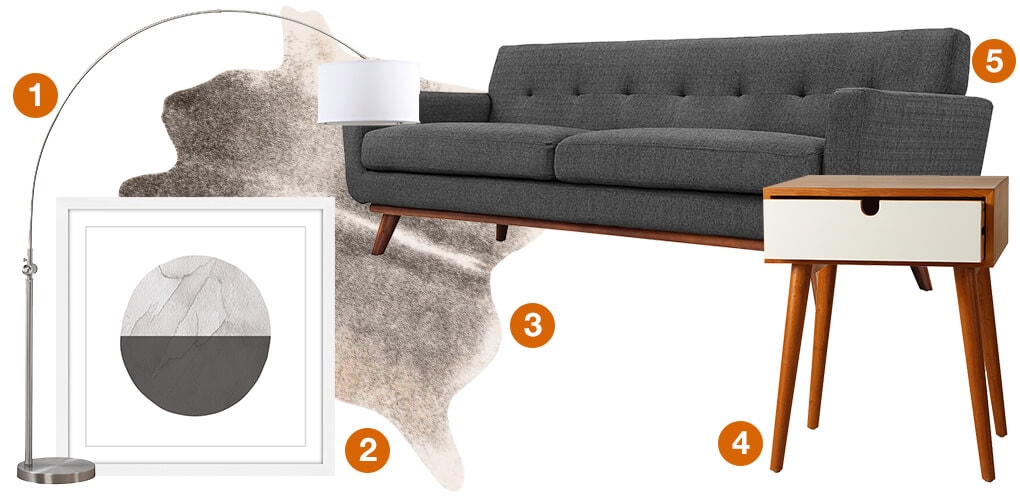 If you're looking for a minimalist style that marries nature and functionality, Scandinavian design is your happy place. Light-colored wood furniture, modern lighting, and a neutral palette all lend to the signature feel of a Scandinavian home. Relax in your clutter-free space with calming natural elements and textures. To add some extra flair to your Scandinavian space, look for neutral sofas with wooden legs, faux-fur area rugs, and pieces of black-and-white modern art.
7. Monochromatic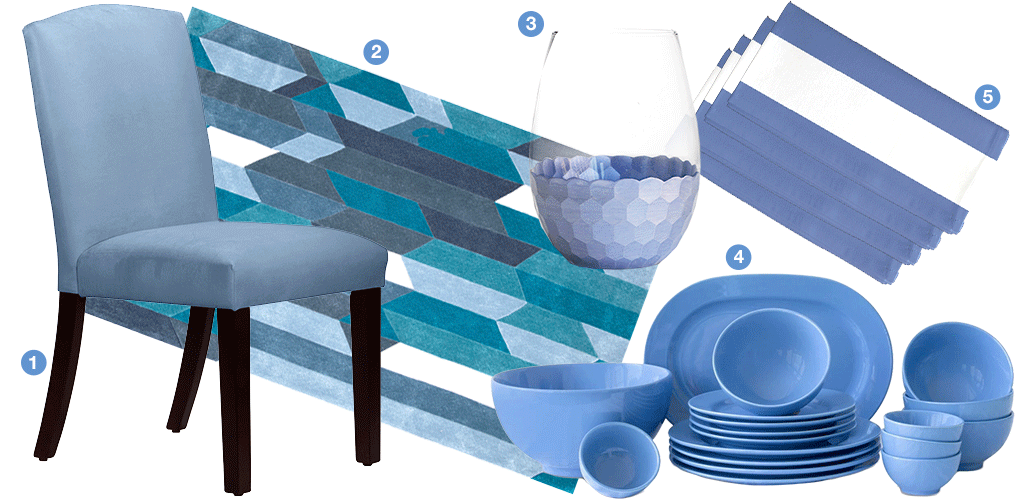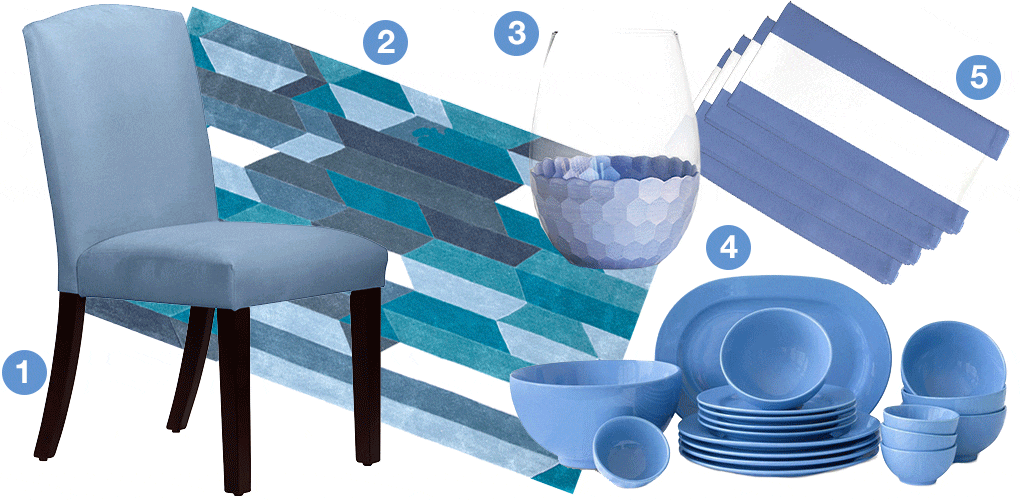 Let the singularity of a monochromatic color scheme enhance your decorating and overtake your senses this year. You can experience the calming nature of a living room drenched in hues of deep blue or feel the natural warmth of a bedroom washed in brilliant yellow. A monochromatic design makes coordinating your decor a breeze, while eye-catching patterns, unique textures, and contrasting tints and shades guide you through the visual landscape. Let color become your guide when you decorate with a trendy monochromatic scheme in 2017.
8. Mix & Match Patterns & Prints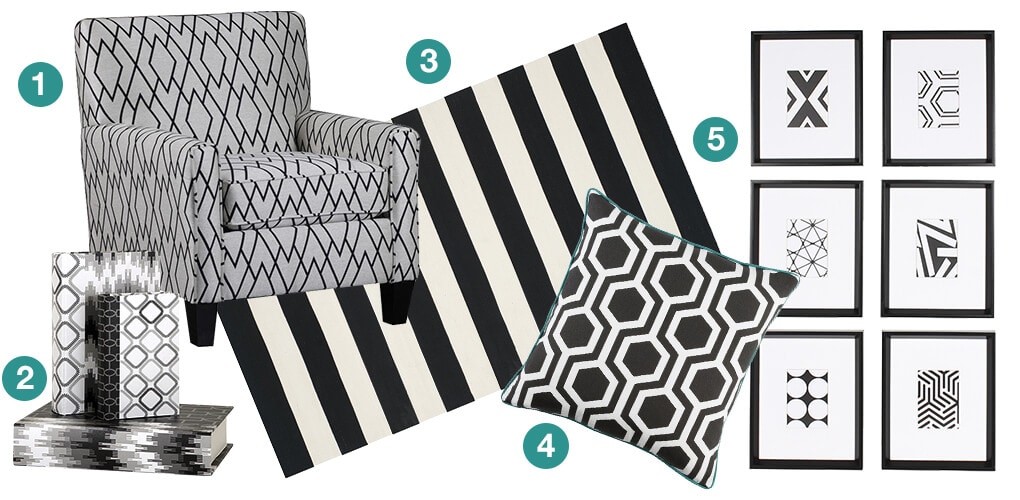 It's the year of mixing patterns.This year, stripes and florals live in harmony. Animal prints and tribal patterns coexist in the same decor scheme. In 2017, it's time to shake off those pattern-clashing taboos and embrace the bold. This trend is playful and versatile, gracing most decor styles from Boho Chic to Coastal. Stack patterns using rugs, throw pillows, and curtains to bring depth and personality into your home.
9. Metallics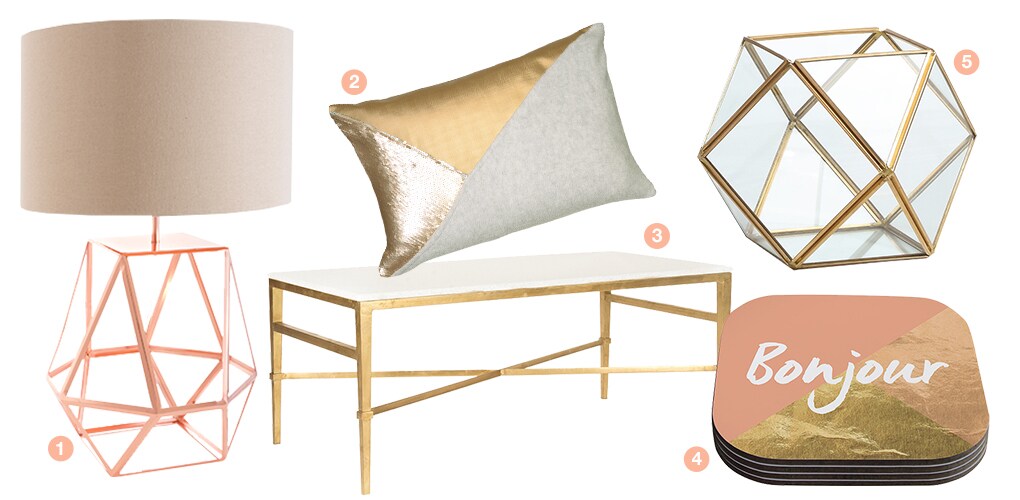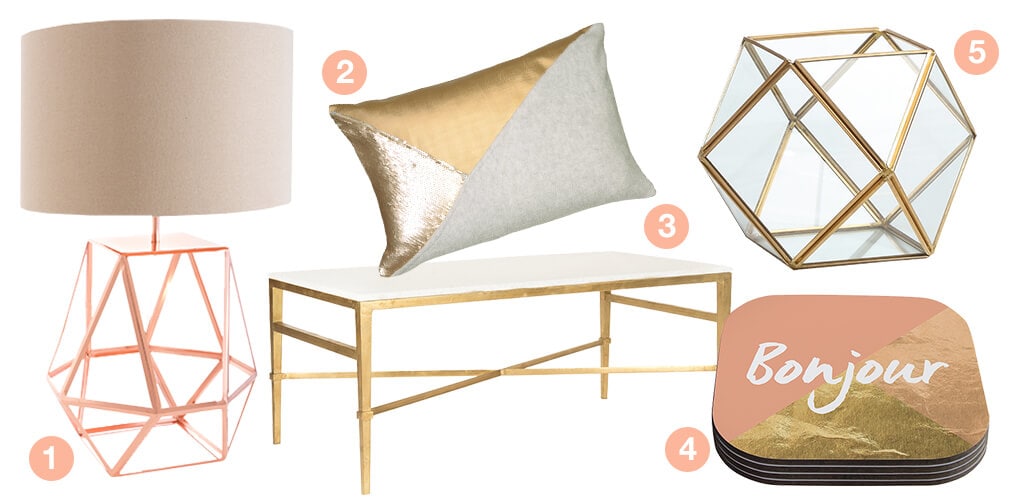 This dazzling decor style has topped trend lists for years, and 2017 is no exception. Metallic furniture and accents reflect light and add a hint of luster and glam to your home. Decorate with classics like gold, silver, brass, and nickel or the oh-so-trendy copper and rose gold. Whichever metallics you prefer, they're sure to add sophisticated style to your space.
10. Funky Lighting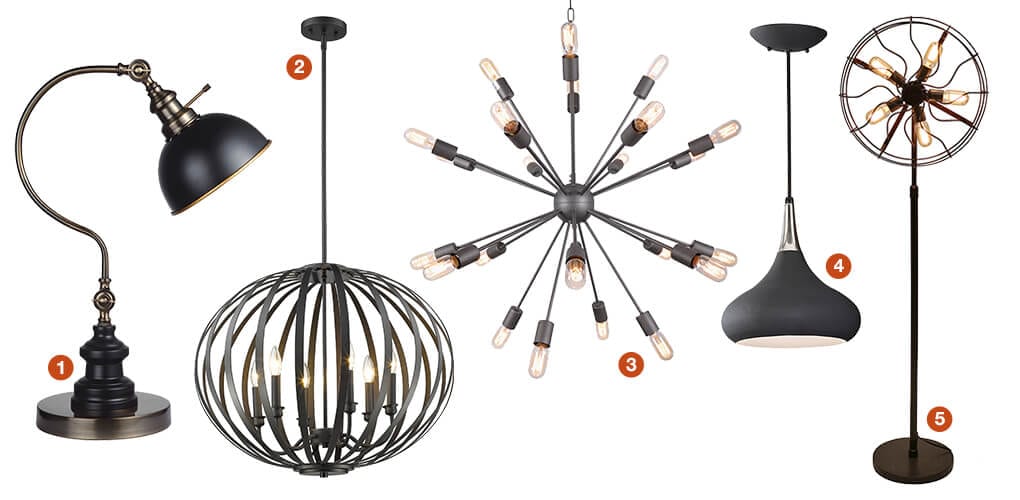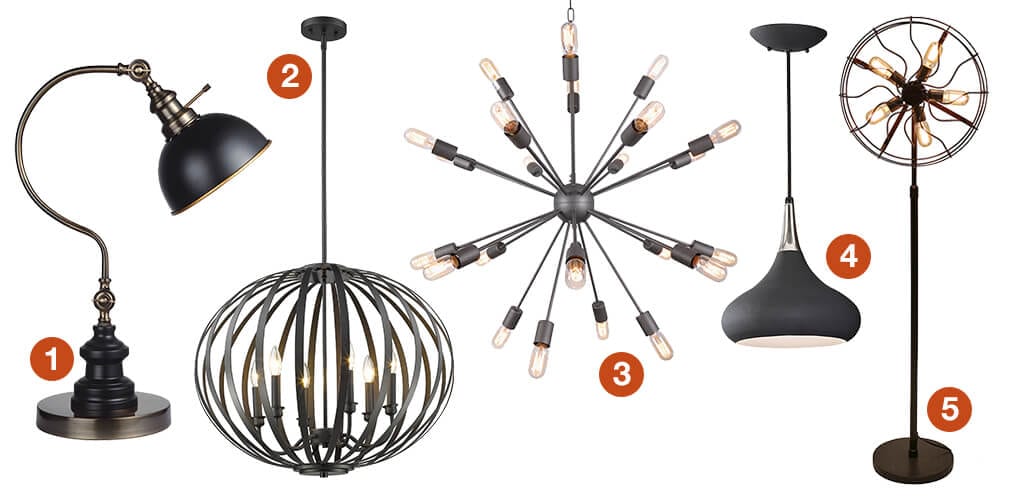 Illuminate your space with the hottest lighting trends of 2017. This year, pay close attention to industrial metals, stylized Edison bulbs, geometric chandeliers, and gold luxe finishes. Minimalist-style LEDs are also on trend, offering long-lasting performance as well energy efficiency. Up your style factor with artistic light fixtures that boast bold shapes and funky designs.