One way to make the most of your home is to give unused rooms a purpose. Refresh your extra spaces with these useful and stylish spare room ideas
What to Do with a Spare Room
Most people end up with an extra room after a move into a larger home or when kids start leaving the nest. Without concrete plans for a room, nature usually takes its course. If you've had a spare room sitting unused in your home for a while, chances are it may have already evolved into a glorified storage closet. You'll cut the clutter and totally reimagine your space when you realize these popular extra room ideas.
Four Ideas to Transform Your Spare Room
Get ideas on how to make your extra space work for you with these four different spare room makeovers. A glamorous guest bedroom will make you the perfect host, while adding a home office merges convenience and comfort in a stylish work area. Or, transform it into a craft or art room for a creative nook that's endless fun. The choice is yours!
1. Craft Room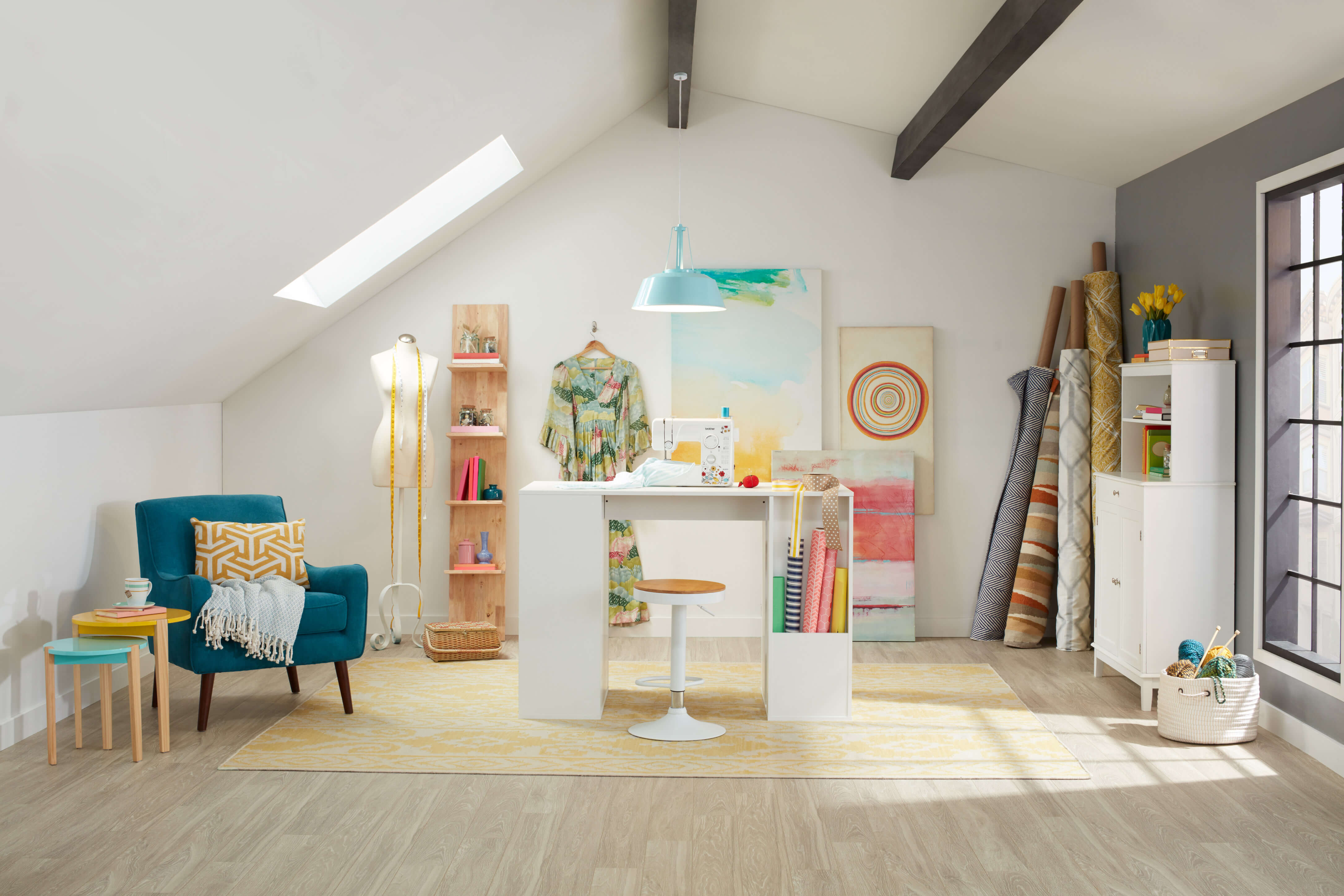 Creative Corner
If you sew, quilt, scrapbook, or craft in any way, then having a designated space to work opens up all kinds of possibilities. A nifty nook where your hobby can flourish is just what you need to take on that next-level project. Making the most of your craft room means having plenty of storage for tools and supplies. Standalone cabinets and shelving will give you plenty of space to keep your craft room neat and organized. Don't forget a craft table — the perfect surface for sewing, snipping, and more. Cozy things up with a comfortable armchair, area rug, and inspirational wall art to make this a room you won't mind creating in for hours at a time.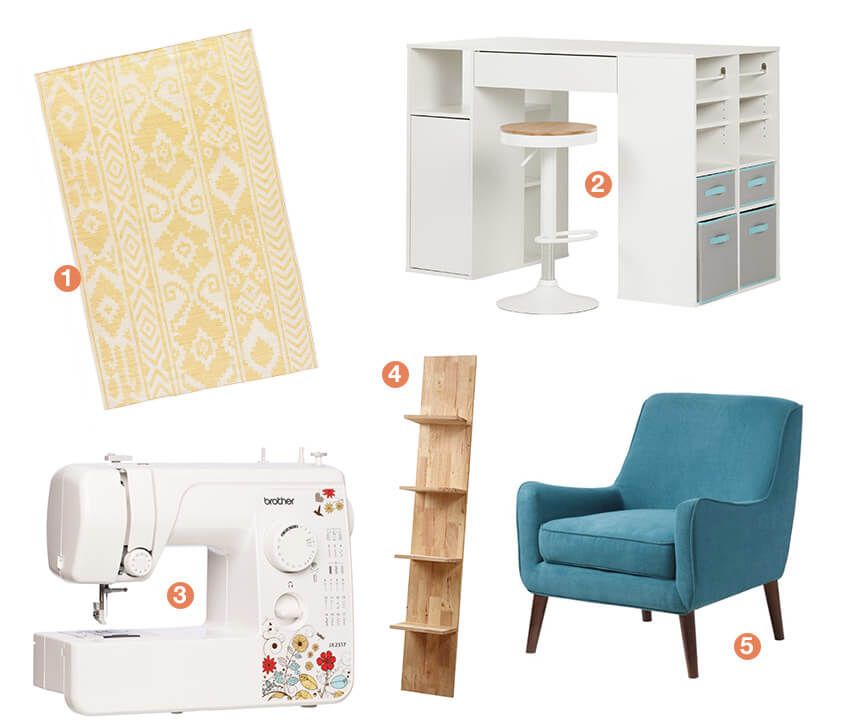 2. Home Office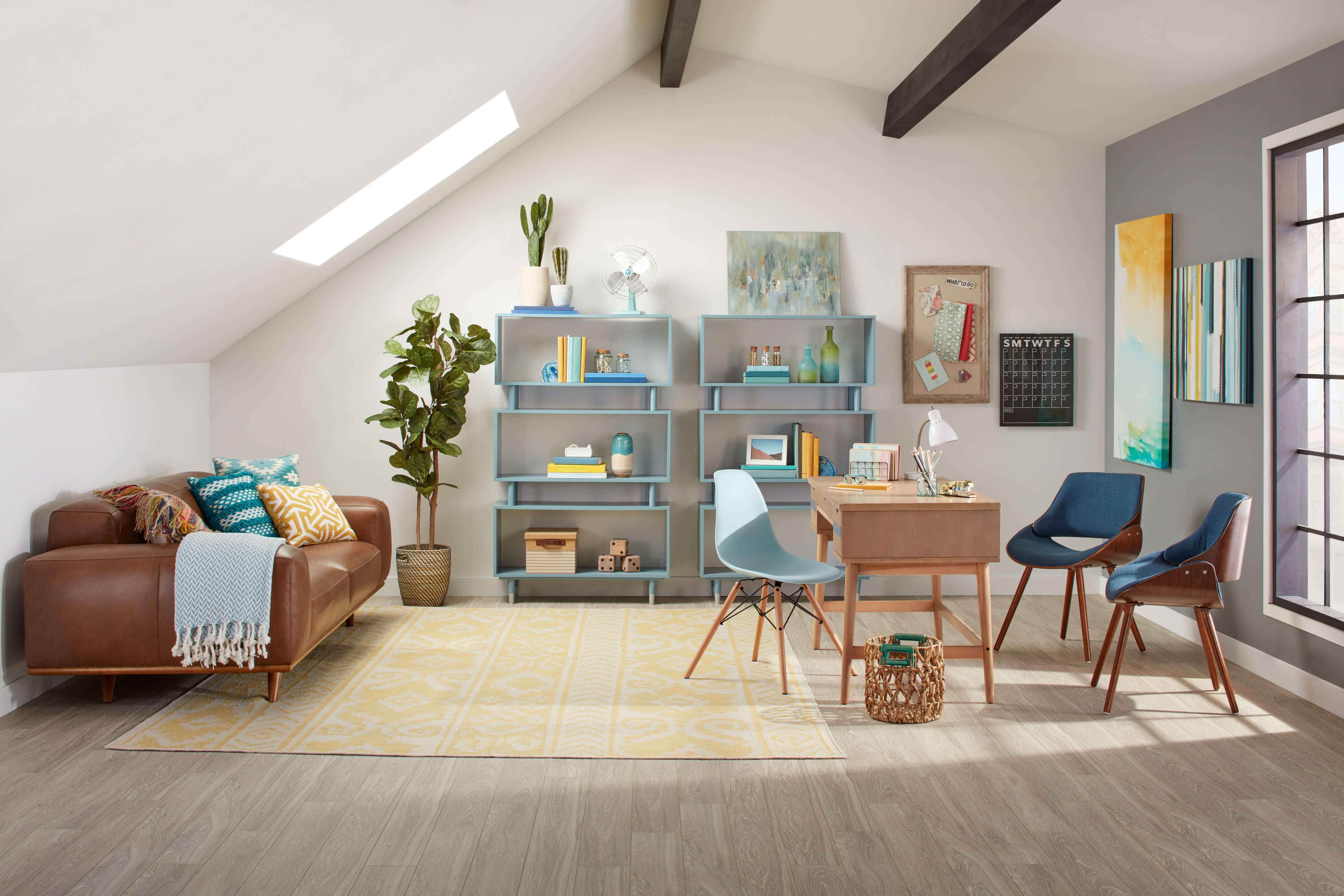 Wide-Open Space
The right home office environment can be a catalyst for creativity and productivity. Creating your own home office is a chance to create a bright and colorful workspace that inspires and uplifts. Trade the confinement of cubicle life for a room that celebrates open spaces. Filled with natural light, vibrant decor, and comfortable chic furniture, a new home office can be the productive getaway of your dreams.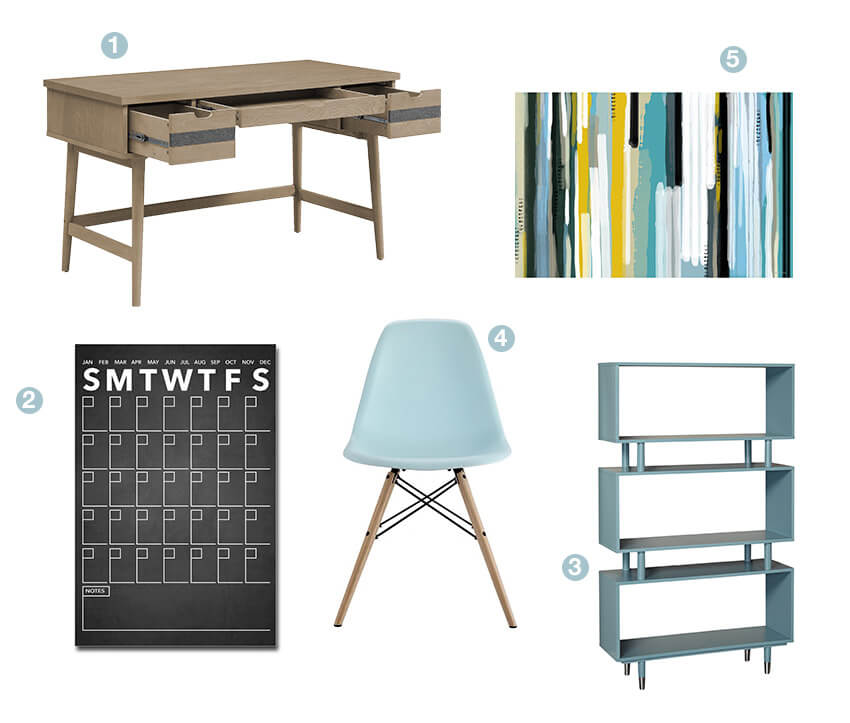 3. Guest Bedroom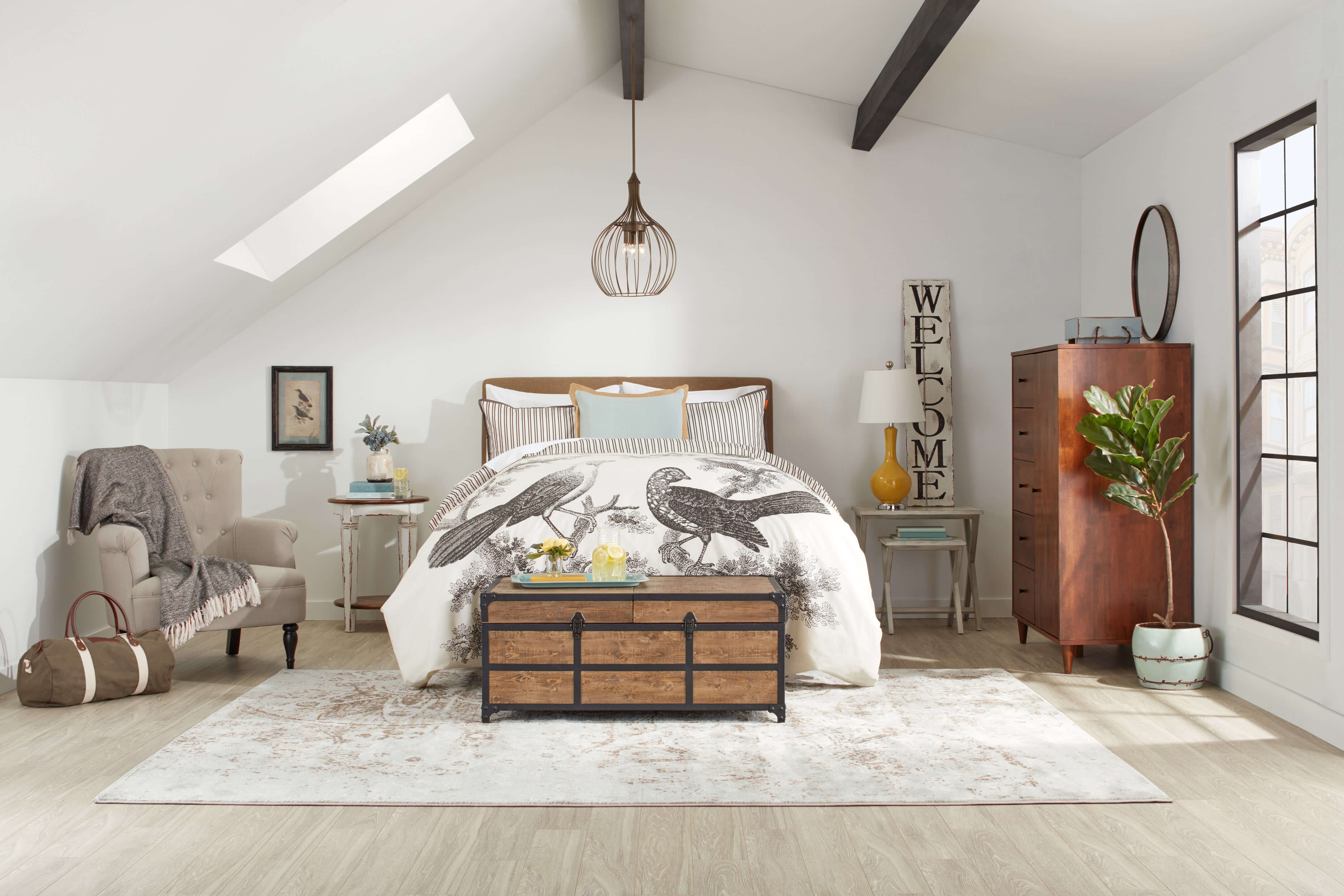 Happy Hosting
Always be ready for friends or family to visit with a guest bedroom that's comfortable and welcoming. Comfort starts with a bed outfitted with luxurious, high thread count sheets, topped by a soft down comforter. Using the bed as your centerpiece, fill the rest of the room with furniture and decor that create a relaxing environment. Rustic wood elements can add a warm and inviting feel to any room. Use a storage trunk or hope chest at the foot of the bed, along with distressed wood signage or wall decor to make this guest bedroom feel like home.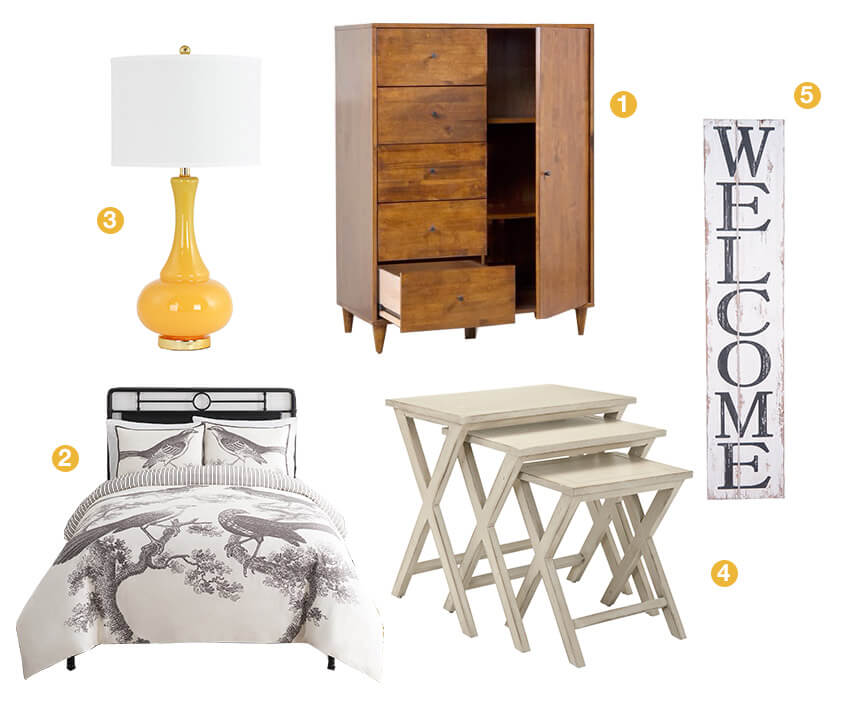 4. Art Room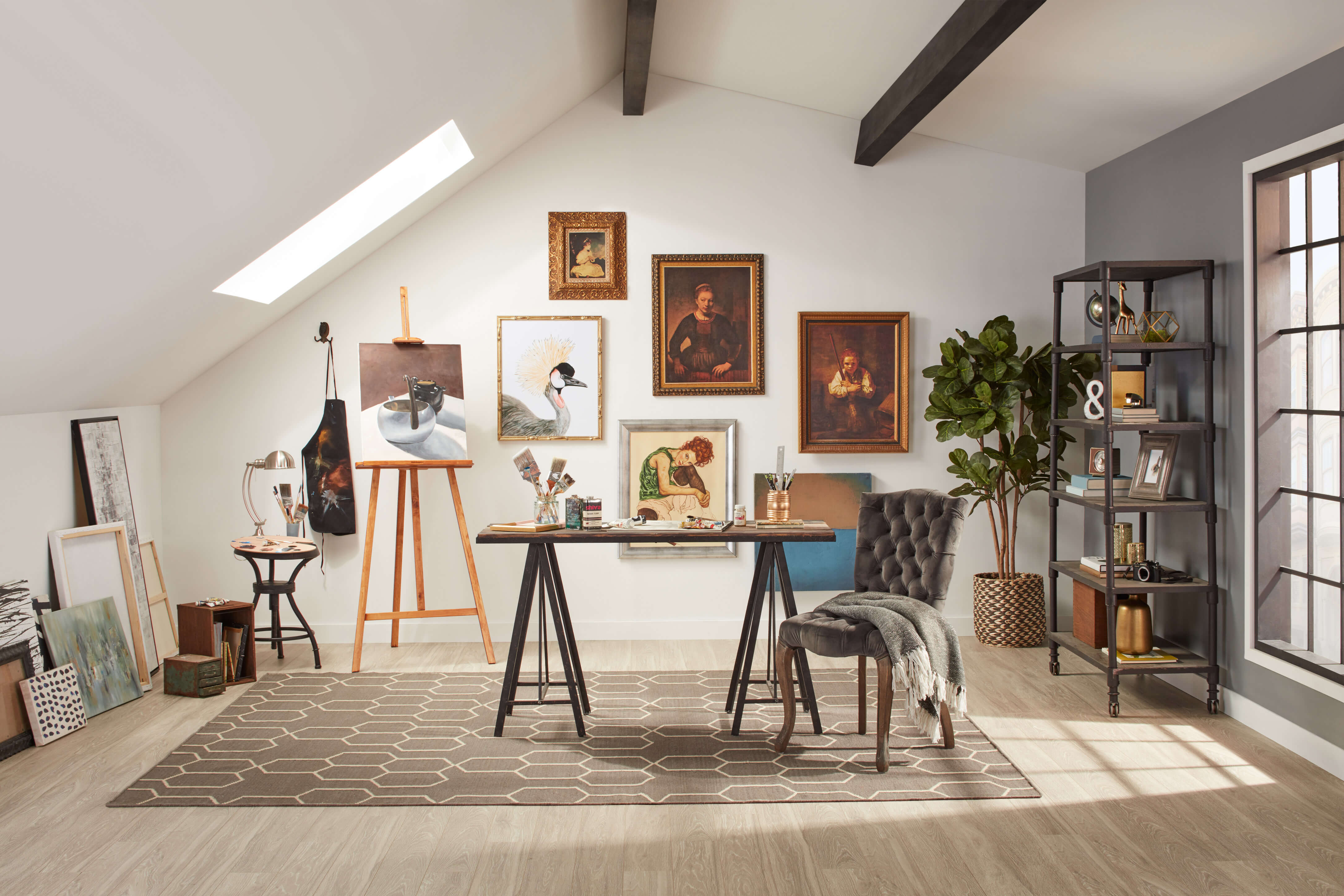 Artsy Alcove
Whether you want a studio to create your own masterpieces or a gallery to display your most treasured collections, an art room adds culture and sophistication to your home. Get your own art studio started with a simple industrial desk for sketches and an easel for painting. Storing supplies on open shelving will give you easy access and provide opportunities to decorate with your favorite knick-knacks and decor pieces.

A home art gallery needs more than just ample wall space. Highlight your favorite pieces with soft lighting to give that classic museum feel. Add a few comforts, like plush seating and area rugs, to make your art room an enjoyable place to relax and appreciate the finer things in life.